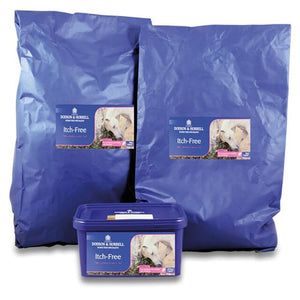 Nettle and burdock root – contain essential minerals to support the formation and maintenance of a normal skin and coat.
Chamomile – renowned for its calming properties.
Garlic granules – for support of the immune and circulatory systems.
Feeding Guidelines
Ponies and smaller horses - 2 scoops per day  Larger horses - 2.5 scoops per day    1 scoop (100ml) = 25g  Do not feed to mares in foal.