No Starch Fibregest is a high specification cereal free, non-soak, non-heating conditioning feed for all horses and ponies. Contains the Oatinol™ Delivery System.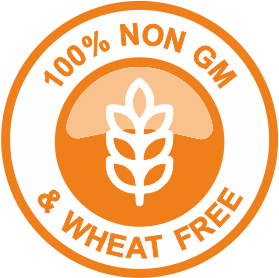 Benefits of Feeding No Starch Fibregest for Horses
Promotes and maintains condition in all horses and ponies with low starch requirements.
Requires no soaking before use.
Provides only slow release energy from oils and fats and soluble fibre.
Non-heating and very suitable for all horses and ponies with sugar issues.
Particularly good for older horses and ponies with poor teeth and low starch requirements.
Contains the unique Oatinol™ Delivery System to maintain a high rate of nutrient absorption.
Wheat gluten and cereal free.
A 100% non-GM, soya free formulation.
Manufactured to Universal Feed Assurance Scheme (UFAS) standards as palatable and easy-to-feed 3mm pellets.
Recommended to be fed with

 

Equilibra 500

,

 

Alfalfa Soya Oil

 

and

 

Tiger Oats

 

as part of the

 

GWF Nutrition Equine Feeding Guide

 

and as a substitute to the standard

 

Fibregest

 

product.